We are a group of experienced, multi-disciplinary and internationally-oriented business experts with the common desire to help organizations tackle the challenges of the 21st century. We love solving problems... the more complex the better. We work hard, but more importantly we work smart. Above all, we do what it takes to get the job done! We value authenticity over arrogance, boldness over blandness, and creativity over conventional thinking.

How we're different...
We are a new kind of consulting firm for a rapidly changing world.
Ask us how we can help transform your business for long-term success.
Our people...



values-based



Let's talk about how we can help your organization live up to its standards of excellence.



will listen to and learn from you
succeed when you succeed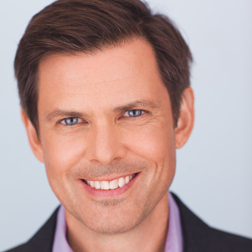 Jonathan Clay, Founder & Managing Director
Swiss Approach is led by Jonathan Clay, a seasoned consultant and entrepreneur, who has over 20 years of experience solving complex problems for a diverse range of clients. Straddling the line between business and technology, Jonathan is known as a "secret weapon" who has a knack for identifying root causes of problems, and finding simple solutions that leverage commonly available tools and techniques in creative ways. Based in Zurich since 2002, he decided to form a consulting group that reflects the deeply held Swiss values of quality, craftsmanship, and trust.
Jonathan holds Bachelor of Science degrees from MIT in Cognitive Science and Mathematics, and an MBA from La Salle University. A staunch believer in the power of innovation, he has built startups that have helped to pioneer the first generation of social networks, as well as technologies for talent management and workforce engagement. These days, in addition to running Swiss Approach, he is happy to be an investor and mentor to early stage startups.
With headquarters in beautiful
downtown Zurich
, we are situated in the heart of Switzerland's vibrant business scene. We have easy access to all of the important institutions and people that bring the Swiss economy to life.
But Switzerland, with its unique mix of cultures and geographies, consists of much more than Zurich! We have a network of consultants spread around the country who are locally integrated and ready to engage with clients in their area. They know the locals and speak the language, yet also have a wider perspective that enables best practices from around the world of business to be put into practice anywhere, from global metropolises to remote villages.
---
Looking for a neuroscientist from Basel? An NGO specialst in Geneva? A financial expert in Lugano? We have the right people with the right skills, who can provide bespoke business solutions, regardless of where you are. Want to learn more?
Get in touch!

Overview
Leadership
Switzerland


Global
As a Swiss firm, we are located in the heart of Europe and have access to an amazing
transportation infrastructure
. In addition to serving Swiss clients, we often travel to major business hubs such as London, Paris, Munich, Amsterdam, and Milan. We believe that, despite living in an interconnected world, sometimes there is no substitute for face to face interaction. So we are happy to go where the action is.
But we do not limit ourselves to one continent. In fact, we consider the entire world within our purview. Yet we recognize that it's not always practical, nor environmentally friendly, to hop on an airplane and fly halfway around the world for a couple meetings. Therefore, we work in conjunction with a network of local service providers to offer our Swiss made solutions to clients around the world.
---
Are you a software company in Brazil that is thinking about entering the European market? A manufacturer in Japan that wants to streamline its supply chain? An entrepreneur in Tanzania who needs access to capital? We can help with these cases and many more.
Contact us
today for an obligation free, confidential consultation.
Our people are our competitive edge. They are the key to our ability to maintain strong, trust-based relationships with our clients.
All of our consultants and associates have strong records of accomplishment, with academic credentials and/or years of hands-on experience in industry. We are able to combine the talents of experts with various competencies, working together under the Swiss Approach banner, to create custom tailored solutions to multi-faceted business problems.
We believe that strength comes from diversity, and our team consists of people from different places and backgrounds. We are technologists, entrepreneurs, teachers, artists, and adventurers. Despite our differences, we all have one thing in common: we pride ourselves on doing things the right way, and committing ourselves 100% to the success of our clients.
---
Are you a senior level consultant with a strong track record who is looking for a new challenge? Want to learn more about the Swiss Approach model? We would love to
hear from you!