QUALITY

RELIABILITY

PRECISION

SUSTAINABILITY

RESPONSIBILITY

FAIRNESS
Swiss Approach is an international strategy consulting firm based in Zurich. You know how they say a consultant is someone who takes your watch and tells you what time it is? That's not us. We will return your watch tuned up and more accurate than ever. And we'll combine the time with countless other data dimensions, creating a more comprehensive view of your business than you've ever had. As your trusted advisor and implementation partner, we will provide you with new ways to manage your limited time and resources.


How we're different...
Our team...
We are a new kind of consulting firm for a rapidly changing world.
Ask us how we can help transform your business for long-term success.






values-based

will listen to and learn from you

succeed when you succeed
We take social responsibility seriously, and a portion of our profit is donated to worthy causes.
Let's talk about how we can help your organization live up to its standards of excellence.

Anne-Marie
Christian
David
Jonathan
Benjamin
Sara
Nadejda
Emanuele
You?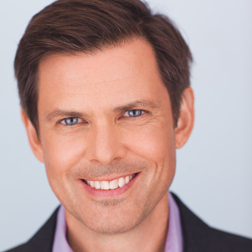 I'm a problem solver who likes nothing better than a new challenge.
Some people enjoy doing the same thing over and over, becoming ever more specialized in a discipline. I am not one of those people. Having a strong sense of curiosity, I'm continually retooling and adding to my bag of tricks. With over 20 years of experience in consulting and entrepreneurship, I am able to synthesize creative solutions that combine deep quantitative skills with current knowledge of best practices from around the world of business.
Whether it's designing complex software systems, analyzing emerging technologies, facilitating deals, or helping clients get organized with the right mix of people and processes, I excel at tackling complex, strategic problems. How can I, along with my diverse set of colleagues here at Swiss Approach, help you?
Languages: English, German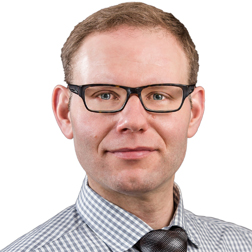 I'm a connector and systems thinker uncovering the soft factors.
When dealing with people, every problem and every solution has hard and soft factors. I excel at identifying what they are and presenting them clearly to facilitate an open discussion with all stakeholders to get everyone on the same page. From there we can find a solution that takes all of those elements into consideration.
Languages: English, German, Swiss-German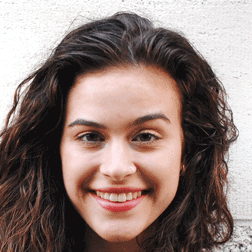 I am a resourceful, passion-driven entrepreneur focused on shifting the paradigm of how Western culture views the workplace.
With my studies based in both entrepreneurship and public health, I aim to bridge the gap between workplace culture and community well-being; meanwhile increasing workplace productivity. This mission began with my Boston-based startup, a traveling Yoga studio which aims to refocus and reground the work space. Having seen the benefits that can be achieved on a personal and group level by incorporating mindfulness and physical fitness into the work environment, I am now working toward innovation of new systems that yield higher levels of engagement and success in large-scale corporate settings.
Languages: English, German (beginner)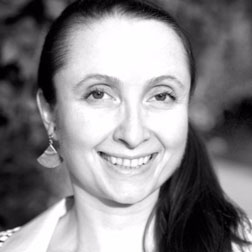 I am a seasoned change and knowledge manager,
with a broad range of experience at international development organisations and business. I come from Psychology, Human-Computer Interaction, Business Administration and Corporate Social Responsibility, and bring a passion for change management in general and change management for corporate social responsibility and the sustainability of your business, more specifically. I grasp instantly how organisations tick and design and execute solutions that bring needed and wanted change, respectively, leveraging all possible tools, such as IT, reporting, amongst others. I thus work with you to align business processes with strategic goals, and also design and execute change processes in your organisations and teams that uncover the most appropriate strategy you need to take.
Languages: English, Bulgarian, French, German (basic)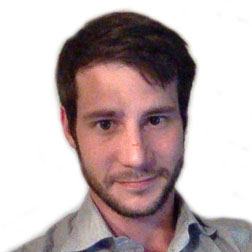 I'm a match-maker and capital solution advisor.
Sustaining new businesses in their go-to-market strategy has never been more exciting than it is today. Passion and a multidisclinary approach is required to reduce complexity and deliver the best performing solution. I've been exposed to several industries and business types and have always aimed to deliver the best strategic advice for work organization and resource allocation to innovative new companies eager to make their mark in new markets.
Languages: Italian, English, French, German (intermediate)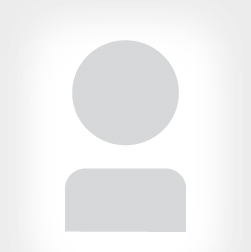 We are currently seeking highly motivated, entrepreneurial, partner-level consultants.
If you have a connection to Switzerland and an impressive track record (education and/or professional experience), we would love to hear from you! Please
contact us
!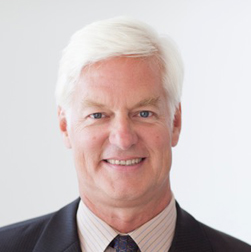 I'm a seasoned strategist bringing management theory to life in practical settings.
With a background in management consulting, I have developed three primary competences. First, formulating strategies and business models in a process which incorporate numerous people, perspectives and tools. Second, defining appropriate visions, processes and systems to realize change and/or innovation. Third, bringing strategies, business models and innovations in a B2B environment to the customer, employing key account management.
Among my areas of expertise is the automotive industry, about which I have recently published a book entitled
Tesla, Big 3 and Toyota, Leaders in Managing 5-D Value
. I am also the creator of a YouTube series called
The Dimensions Report
.
Languages: English, German, Swiss-German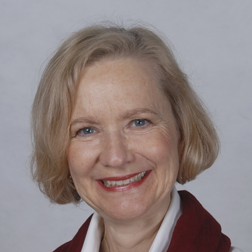 I am a project manager, who works hand-in-hand with all-rounders and specialists.
Bridging the roles of an all-rounder and specialist, I offer strong skills in Organizational and Project Management with the capability of adopting different roles in fields like Change, Process, and Education Management, Business Analysis, and Online Marketing.
Languages: Swiss-German, German, English, Italian, French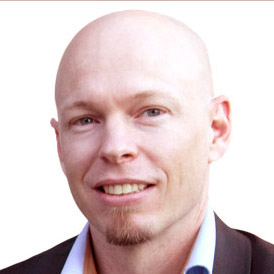 I'm building bridges between technology and business.
With a background in product development and technical implementation, combined with experience in problem diagnosing and solving, I help clients translate their needs and those of the market into new features, refinements and products. As Director of
Startup Grind Zurich
, I forge connections between local and global entrepreneurs, experts, executives and investors.
Languages: English, Portuguese, Spanish, German (basic)
Our people are our competitive edge. They are the key to our ability to maintain strong, trust-based relationships with our clients.

We come from a variety of places and backgrounds. Our team consists of technologists, entrepreneurs, teachers, artists, and adventurers. Some of us have studied at elite universities, and others are self taught. But we all share an intellectual curiosity that motivates us to keep pushing ourselves further.

All of our consultants have significant industry experience, and have developed strong competencies in their respective fields. Together, we can solve complex business problems by combining our talents to craft custom-tailored, multi-faceted solutions. For cases where special skills are required outside our scope of expertise, we work through our extensive global network to find the right people for the job.

We all have one thing in common: we pride ourselves on doing things the right way, and committing ourselves 100% to the success of our clients.
We work closely with clients of all sizes, across sectors, to create bespoke solutions to strategic challenges. We do this through a holistic approach that combines strategic advisory with hands-on work to implement systems, processes, policies and communications that support long-term objectives, with our core values leading the way. Whatever business challenge you face – new technologies, going to market, organizational change, values and identity – we can help you find the right path forward. And we do more than just deliver a plan... we stick around and make sure it's implemented to the highest standards.

We'd like to hear your story, learn about your company and ambitions and help you get there.
Let's start a conversation.

Current offers...
Overview of services...



Strategy
Systems
Processes
People
Communications
Industries
Engagement
We help all types of organizations solve strategically significant problems. Our solutions typically include efforts along multiple dimensions, as shown above. Click or tap a shape for more information.
Information systems are an essential component of nearly every business today. With our depth and breadth of experience in technology, we can help you with:
Big data / analytics
• Migration to cloud / hybrid computing
• Custom application development
• Systems integration
• Quality assurance
• R&D process
Even if you have the best people and the most powerful systems, they will be completely useless without the right business processes in place. You can take advantage of our many years of experience with:
Process development and optimization
• Change management
• Project, product & program management
• Data-driven metrics & monitoring
• Industry-specific analysis of benchmarks and best practices
• Custom dashboard development
Your people are your greatest asset, and you should invest in them accordingly. We can help with:
Tools and techniques for employee engagement
• Creation of intrapreneurial / innovation culture
• Programs for mentoring and career development
• Optimization of organization, leadership, and teams
• Integration of outsourced or distributed teams
• Knowledge retention and business continuity
• Conflict resolution
Today the modus operandi guiding communication seems to be "broadcast only". Messaging lacks clarity and people are not heard. Our team at Swiss Approach will create strategies and plans to bring clarity to your communication and ensure that all stakeholders are heard and understood. We can help you with:
Corporate communication
• Marketing communication
• Internal communication
• Social media strategy
• Presentation and sales training
Strategy is at the heart of everything we do. Regardless of the nature of the work we do for any given client, it is imperative that we work together to define the significance of the effort in view of the overall company strategy.
We offer the following services around strategy:
Development of mission / vision
• Formulation of high level plan to execute strategy
• Research of market and competition
• Financial analysis of alternative paths
• Business plans for startups and established firms
• M&A advisory and valuation
As a general solutions provider, we can work with virtually any organization to help with strategic initiatives. For cases that require specific know-how, we partner with individuals and firms that we can quickly locate through our global network. Our own consultants have strong, proven competencies in the following areas:
Broadcast media
• Internet / e-commerce
• Startups, venture capital
• Education management
• Gastronomy / retail services
• Banking, finance, insurance
• Automotive
• Pharmaceuticals / life sciences
We consider every engagement to be a partnership with the client. Therefore, we tend to favor longer relationships with tangible results over quick "gigs". A typical case involves strategic advisory and at least two of the dimensions depicted here – systems, processes, people, and communications.
We will work with you to assemble a team of business and/or technical experts who will collaborate closely with your staff to position your firm on the optimal strategic trajectory, with measurable results based on our
methodology
. Please note the following:
Each case is unique, but we typically request a minimum commitment of 2-3 consultants over 3-6 months.
We are happy to travel to wherever you are in the world for on-site collaboration, particularly during critical junctures. Depending on the situation, we may do part or all of the work remotely from our offices.
We customarily bill on a time-and-material basis, by the day. However we are also open to arrangements that are based on performance targets.
We are also happy to provide highly qualified professionals for temporary leadership positions, in the event of fast growth or unexpected staff vacancies.




Chatbots
Mobile first
Recruitainment
Hadoop
NIRP
Service as a service
Emotional analytics
Ransomware
Holacracy
Blockchain
Embedded derivatives
iOt
Happiness index
Fog computing
API integration
Smart beta
Tweetstorm

Business is complicated...
Sometimes you just need a helping hand, so that you have the sense of clarity and purpose that you need to focus on what matters... running your business.
How can we help your business reach new heights? Let us hear from you.
We've learned a few things about business over the years. We have watched trends come and go. We've seen firsthand what can happen when disruptive forces are unleashed, or when systemic risks are ignored. We know that both success and failure can happen quickly, and can be fleeting. The most fundamental lesson we have learned is that for any major effort to succeed, there must be a clearly articulated strategy, backed by a sense of purpose and values. That's why we decided to create a new kind of consulting group, along with a unique methodology and accompanying toolset that gives us our edge: Consulting Done Right.


Case studies...
Our methodology...
Would you like to learn more about how we work? We would gladly spend some time with you and make a custom proposal. Please get in touch.

The right solution starts with the right questions...
1. What is the goal?
2. How should we do it?
3. Can we get it done on time?
4. What is the expected rate of return?

purpose

Why

define what "done" means

net benefit to stakeholders
The Swiss Approach is a mindset, a methodology, and a set of tools that we have developed over many years of working with clients. Our approach evolves every day as we continue to learn and as the world changes around us. However, the following tenets remain at its core:


Never lose sight of why you are doing what you are doing.
Make sure you truly understand the problem before you start working on the solution.
Don't just make decisions based on hunches. Back them up with sound logic and data.
Respect the viewpoints of all stakeholders who will be affected by a decision.
Measure the impact of an effort, no matter how small, in the context of overall strategy, not in isolation.

We would be happy to describe our process in detail, and to explain how it can benefit your organization. Simply contact us to arrange a visit.







As a company and as individuals, we have solved many challenging business problems throughout our careers. Please click or tap on the thumbnails to view summaries of a few representative cases.
Naturally, discretion is a linchpin of the consultant-client relationship, so companies are only referred to in generic terms.
For more information about these success stories, such as the scope of the project, the personnel involved, and the tools and techniques used, feel free to
contact us
, and we would be happy to provide more details.
Television Network (US)
---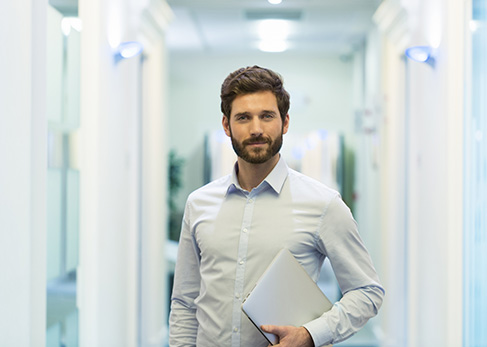 Problem
: Company faces new competitive threats, needs to modernize in order to remain an industry leader.
Solution
: Use sophisticated mathematical approach to optimize inventory as part of new sales and planning system.
Client Quote
: "clear, focused analysis… exceptional blend of business savvy and technical know-how… solid, dependable."
The Bottom Line
: Data analysis and automation not only drive costs down, but improve the customer experience and make people's jobs more meaningful.
Industrial Supplier (DE)
---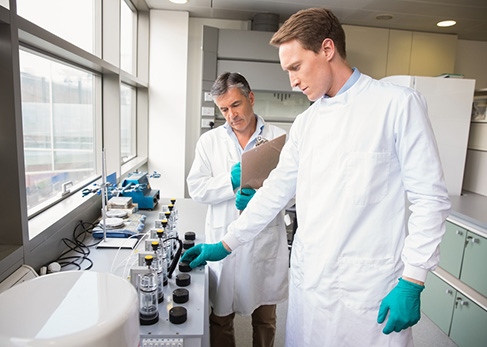 Problem
: After acquisition of a smaller firm, business processes and systems need to be standardized and streamlined.
Solution
: Planning and implementation of strategic IT roadmap.
Client Quote
: "brought a unique perspective and innovative ideas to the table… can be trusted to provide the most professional, imaginative, and forward-thinking solution."
The Bottom Line
: M&A is never easy, and expert guidance can help to align the new organization in ways that realize previously untapped potential.
Fashion Startup (FR / CH)
---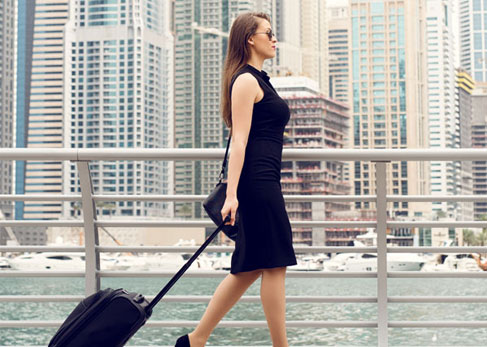 Problem
: Entrepreneur has gotten firm off the ground and wants to expand internationally, but is not sure of the best path forward.
Solution
: Strategic advice, goal setting, facilitation.
Client Quote
: "unbiased, outside perspective is of great value… out-of-the-box thinking, can-do spirit and dynamic approach."
The Bottom Line
: When you are busy running a startup, you sometimes see only trees and not the forest – a trusted advisor can give you the perspective you need to make the right strategic decisions.
Mobile App Developer (CH)
---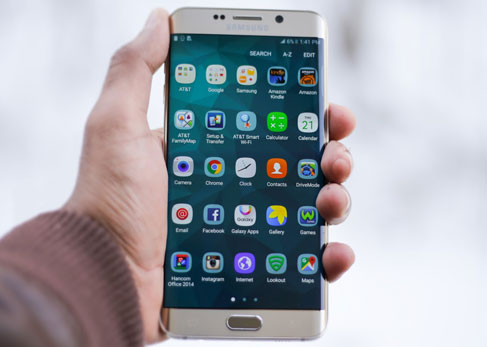 Problem
: A unique application company must reevaluate their business model in an effort to generate a return on invested capital.
Solution
: Evaluate and adjust the business model to ensure a consistent revenue stream. This means pivoting towards new partnerships, monetized operations, and an expanded target market.
The Bottom Line
: The client needs to pivot in order to profit; by providing them with various business models we guided this team to improving their earnings, while also refreshing their direction.
Studio Space Entrepreneur (CH)
---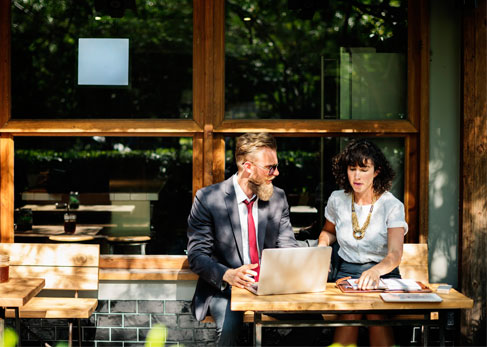 Problem
: Artistic entrepreneur on a passionate mission, lacking business strategy background, starts a company that needs a complete go-to-market strategy in order to form and survive.
Solution
: Evaluate the client's idea feasibility, adjust accordingly, and develop a sustainable business model that preserves the creative vision.
The Bottom Line
: This visionary transformed their dream into a structured company as we provided extensive business model development and financial planning.
Fintech Startup (CH)
---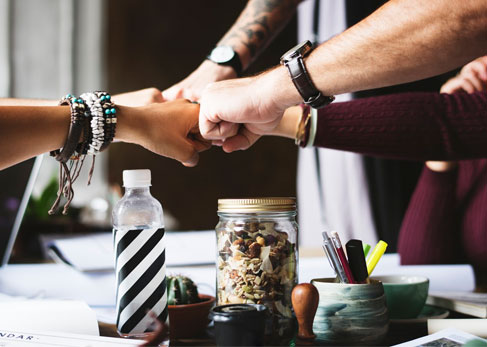 Problem
: New crowdfunding, lending, and factoring online platform needs to build their user base, online visibility, and credibility.
Solution
: Strategically target a diverse group of individuals interested in using all segments of the platform; while also driving online exposure by developing various areas of communications.
The Bottom Line
: By executing a business development strategy aimed to increase users and online legitimacy, we sent this client to market on a solid, expandable foundation.
Experienced consultants, we would love to hear from you. Contact us via the form on this page, or with social media.
Stampfenbachstrasse 32
8006 Zürich | Switzerland